I made this recipe for the 4th of July and it was a success! Everyone loved this cookies and they are every chocolate lovers dream! So, since my loving husband is leaving this Sunday to go to Ford school I decided to make them again as a special treat.
Here is the recipe:
1 cup butter, softened 2/3 cups cocoa powder
1 1/2 cups white sugar 3/4 tsp baking soda
2 eggs 1/4 tsp salt
2 tsps vanilla extract 2 cups semisweet chocolate chips
2 cups all-purpose flour
First preheat oven to 350 degress F while you get all your ingredients ready.
In large bowl beat butter, sugar eggs, and vanilla until light and fluffy.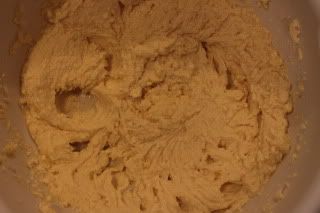 Combine the flour, cocoa, baking soada, and salt in another bowl and whisk it all together.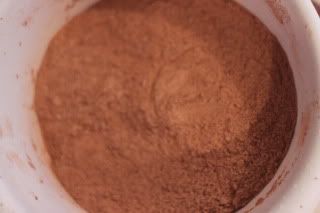 Then stir into the butter mixture untill well blended. Mix in the chocolate chips.
Drop by rounded teaspoonfuls onto ungreased cookie sheets.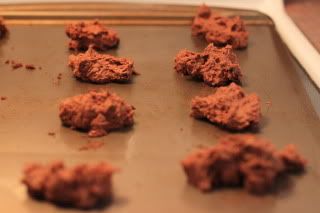 Bake for 8 to 10 minutes in the preheated oven, or just until set. Cool slightly on the cookie sheets before transferring to wire racks to cool completely.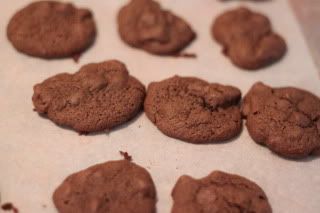 Then lastly enjoy! They are delicious!