Do you have kids or little ones that love to help in the kitchen? I know I do! I love the fact that Curious Chef has made cooking utensils that are child safe and friendly.
We received the 17 piece measure and prep kit to try. I have to say I love it. The measuring spoons and cups are made not like normal measuring cups. They even have a 3/4 cup measuring cup! I haven't seen one of those.
This kit includes large poly spoon, 3-piece prep bowl set & lids, 6-piece measuring cup set, 6-piece measuring spoon set, and kitchen timer.
We just made homeade graham crakers! Let me tell you they are yummy!
My little helper pouring in some honey! She really loved using the 17 piece measuring and prep kit from Curious Chef.
This is what our graham cracker dough looks like.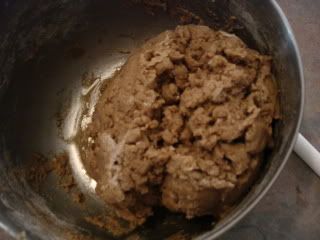 Here
is where we got the yummy recipe from.
This is the finished product.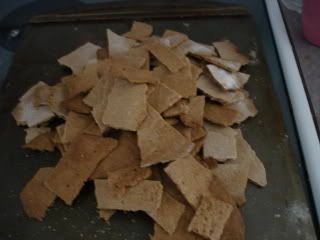 It's amazing at what little hands can help do
.
Plus, it's a great way to get them to love cooking or baking so they don't hate it as adults. Since they love to help why not satisfy it with letting them. I know sometimes it can be a headache but it's very good to teach our kids the necessities of life.
I also used the graham cracker dough as the crust of my cheesecake. But that will be another post.
If you have curious little chef's in your house you really should go check out all the great products that Curious Chef carries!
*This product was received for the purpose of this review no other momentary compensation was received.*