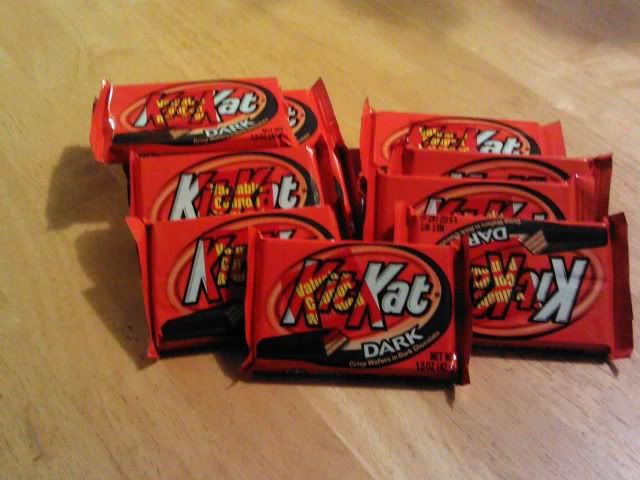 I went to Rite Aid and they had the Kit Kat Dark Chocolate 2/$1. Well on them where peelies for 0.50 off one. They where store coupons.
No tax or anything! I was in shock and so was the cashier as usually you have to pay tax.
So, check out your Rite Aid!